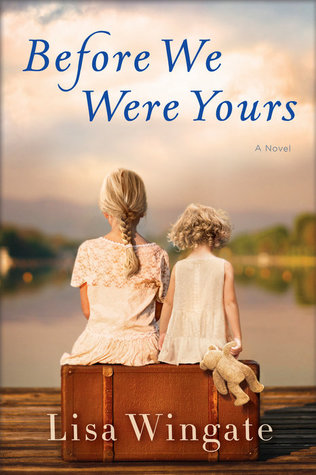 Memphis, 1939. Twelve-year-old Rill Foss and her four younger siblings live a magical life aboard their family's Mississippi River shantyboat. But when their father must rush their mother to the hospital one stormy night, Rill is left in charge—until strangers arrive in force. Wrenched from all that is familiar and thrown into a Tennessee Children's Home Society orphanage, the Foss children are assured that they will soon be returned to their parents—but they quickly realize that the truth is much darker. At the mercy of the facility's cruel director, Rill fights to keep her sisters and brother together—in a world of danger and uncertainty.
Aiken, South Carolina, present day. Born into wealth and privilege, Avery Stafford seems to have it all: a successful career as a federal prosecutor, a handsome fiancé, and a lavish wedding on the horizon. But when Avery returns home to help her father weather a health crisis, a chance encounter leaves her with uncomfortable questions—and compels her to take a journey through her family's long-hidden history, on a path that will ultimately lead either to devastation . . . or redemption.
I really did not enjoy the present day main character of this book. It was obviously
crucial
to have a modern day

aspect

to this story, but the main

heroine

is lifeless to me. You find out what job she has, what her family is like...but Avery's personality is

nonexistent

. She is just a means to find out what happened in the past, but has no appeal as a character. The random love interest really bothered me also.
I also had a hard time keeping names straight until almost the end. There are a lot of people to keep up with and their names are changed just as you get used to who is who.
This reminded me SO much of the Orphan Train, in that it really taught me something about history I didn't know. I really enjoy historical fiction for that reason. It's incredible that this really happened to so many children. The headline about Georgia Tann being a serial killer was so chilling.
This was a super quick read and not overly graphic which I think it could have been.
3.5/4 out of 5 Stars (1: hated it, 2: didn't like it, 3: liked it, 4:liked it, 5: loved it)
Some things were done really well with this story, and others not so much. It was very fascinating and I loved the older women's storylines. What could have made this book so much better was a different modern day main character. Or just written differently. She had no personality to root for. I think it should have been a daughter or son instead of a granddaughter, personally.
This book in on the top seller list! And it's the one my mom meant to give to me, when I did my last book review. Overall really enjoyable, but not perfect. Worth reading at least.