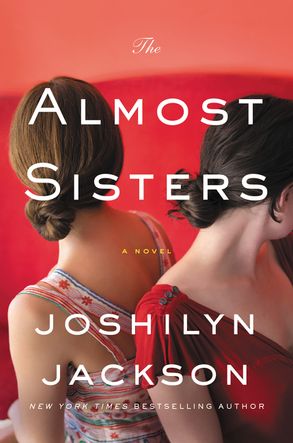 The Almost Sisters
From Goodreads:
Superheroes have always been Leia Birch Briggs' weakness. One tequila-soaked night at a comics convention, the usually level-headed graphic novelist is swept off her barstool by a handsome and anonymous Batman.
It turns out the caped crusader has left her with more than just a nice, fuzzy memory. She's having a baby boy--an unexpected but not unhappy development in the thirty-eight year-old's life. But before Leia can break the news of her impending single-motherhood (including the fact that her baby is biracial) to her conventional, Southern family, her step-sister Rachel's marriage implodes. Worse, she learns her beloved ninety-year-old grandmother, Birchie, is losing her mind, and she's been hiding her dementia with the help of Wattie, her best friend since girlhood.
Leia returns to Alabama to put her grandmother's affairs in order, clean out the big Victorian that has been in the Birch family for generations, and tell her family that she's pregnant. Yet just when Leia thinks she's got it all under control, she learns that illness is not the only thing Birchie's been hiding. Tucked in the attic is a dangerous secret with roots that reach all the way back to the Civil War. Its exposure threatens the family's freedom and future, and it will change everything about how Leia sees herself and her sister, her son and his missing father, and the world she thinks she knows.
Honestly, I just wish this story kept going!
I finished this book in 2 sittings, so it's a very readable book. I admit that I usually skim a lot when I read, and I didn't skim once in this story. I really liked the plot and all of the little sub plots. Even though there was a lot going on, it all flowed together and it was easy to keep up with.
5 out of 5 Stars (1: hated it, 2: didn't like it, 3: liked it, 4:liked it, 5: loved it)
I accidentally stole this book from my mom. She told me she had a book for me, and I mistakenly grabbed the one she was currently reading! I felt pressured to read it really quick so I could give it back to her, but it was so easy to do. Loved this story and I wished it would have kept going so I could read more about Batman.
This post contains affiliate links.